Mr. Probz wins two BMI Awards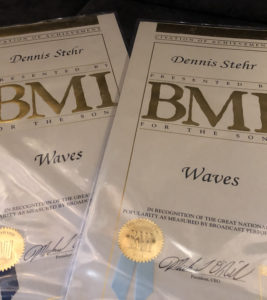 At the annual BMI awards in London Mr. Probz has won two awards for his single called 'Waves'. The first was one was in the category 'Best Dance Song', the single who was remixed by German DJ Robin Schulz was a major worldwide hit. Last year the song was the 4th best-selling single in the United Kingdom. The song was also number one in the European Airplay charts, besides that it was also number one in Germany, Belgium, the US, Sweden and Poland. Apart from the Dance category Mr. Probz also received a BMI Pop Award for the original composition, which was on a similar rotation all over Europe.
The BMI Awards are handed out every year to songwriters and publishers from Europe and the UK who are responsible for the most rotated song on the American radio and television.