Mr. Probz sells 14 million copies of 'Waves'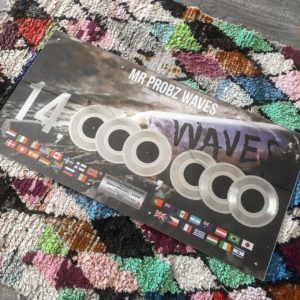 Mr. Probz officially released this soulful ballad 'Waves' as an experiment back in 2013, back then he would have never imagined that this try-out would sell over 14 million copies (and counting) worldwide and becoming such an evergreen. "I released the song to see how people would react, people all around the world are still discovering and enjoying my music in general. To me that is truly amazing..".
Mr. Probz thinks honesty in the song is a factor of the overwhelming success. "I think everyone can somehow recognize the words I wrote in Waves, it doesn't really matter whether it's friendship or love – it's just hundred percent honesty. If you keep it plain and honest people will relate to it, it doesn't matter who's listening. For me that's one of the reasons".