Mr. Probz turned 'Praying To A God' into a soulful ballad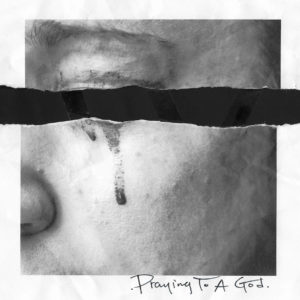 Mr. Probz is a Dutch singer-songwriter with multiple global hits under his belt. His career gained international attention once his single Waves was released originally as a guitar ballad and later remixed by German DJ Robin Schulz. Both versions would become multi- platinum global successes.
Mr. Probz releases a new record 'Praying To A God'. Well, technically it is not a completely new tune. The Dutch soul and R&B artist recorded a cover of 'Praying to a God', a track by Norwegian duo Nico & Vinz, over two years ago and posted it on YouTube. His version gained almost 1.5 million views on YouTube. The singer explained that he received a lot of requests for him to officially release 'Praying to a God'. That moment is finally here! "You can finally add it to your playlist".
Probz turned 'Praying to a God' into a soulful ballad, mostly based on piano. His deep vocals have an immense emotive power which takes the original to an even higher level. The lyrics are about a girl that sees her life spiral into drug abuse after growing up in a broken family. She dreams about a perfect life, while trying to numb her pain with pills and powder. Mr. Probz is able to make the meaning of the lyrics, the girl's struggle, to come through in his vocal performance. If given the right push (the track was already featured in quite a few New Music Friday playlists on Spotify), this cover could be his next big single after the huge successes of 'Waves' and 'Nothing Really Matters'.